The Trust's goal is to assist the community in protecting our special places through education, scientific research and cooperative land management . Working with our community partners, this goal can be achieved either by direct ownership and management of land, by holding conservation easements, or by a range of stewardship initiatives with landowners.
HPELT accepts gifts of land from private donors who want to protect their special place. Properties will is assessed on their own merits including the ecological importance to the community; public benefit; management needs; and financial feasibility.
HPELT protects significant cultural heritage sites, natural areas, wetlands, wildlife habitats, and Areas of Natural and Scientific Interest as defined by the Ontario Ministry of Natural Resources. It also cares for large intact natural areas, especially high quality upland forests, headwater areas and other critical watershed areas such as river corridors, and natural areas close to urban centres. Natural areas with educational, historic or agricultural value as well as special landscapes under threat are also high on HPELT's priority list.
How We Do It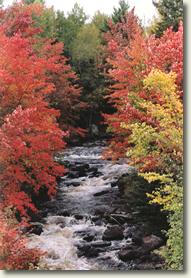 The Land Trust utilizes a number of innovative strategies to encourage protection of our important areas:
Accepting donations of land
Assessing the environment and cultural features of your land
Providing technical advice and information
Working with you to develop an effective land management plan
Helping develop agreements between you and HPELT to ensure long term protection of the land
Working with our partners to conduct land improvement projects Helping you achieve your objectives and receive maximum benefit for your actions